"Though it's possible you haven't tried it yourself, we're sure you've heard of putting avocado in your hair. No matter how messy you think it'll be, though, and no matter how weird you think it seems, we cannot back the avocado for hair treatment enough," explains Wendy Rose Gould beauty expert for hair tutorial and advice site Latest-Hairstyles.com
"Avocado acts as a shine-boosting, ultra-moisturizing hair treatment in and of itself. Today, however, we're adding another ingredient to this mask: fenugreek seeds. If you haven't heard of this ingredient, fenugreek is a spice that's often used in curries to add a subtle hint of earthy sweetness.
Fenugreek has also been heralded as a potent ingredient in hair treatments. Not only does it promote hair growth when used at the scalp, it strengthens the hair while simultaneously softening it. It's a truly outstanding ingredient. Some people soak the seeds in water and then do a fenugreek rinse after shampooing, but for this recipe we're going to grind them. Here's the how-to."
Step One: Grind Fenugreek Seeds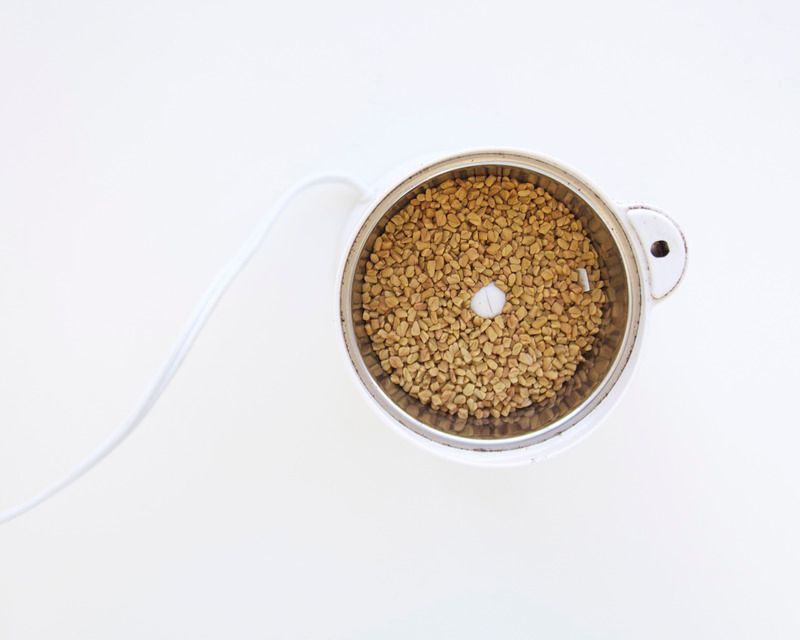 This recipe calls for approximately 2 tablespoons of fenugreek seeds. You can find these in the bulk section and most health food stores. Alternatively try looking online or at establishments that sell Asian or Indian spices. Grind the seeds with either a mortar and pestle, or with a spice grinder.